With support and generous donations from parents/carers and indivual taking part in personal challenges, Friends have used its funds to purchase items for students at school.
Below are some photos of recent purchases.
Musical Chimes in Early Years - 2016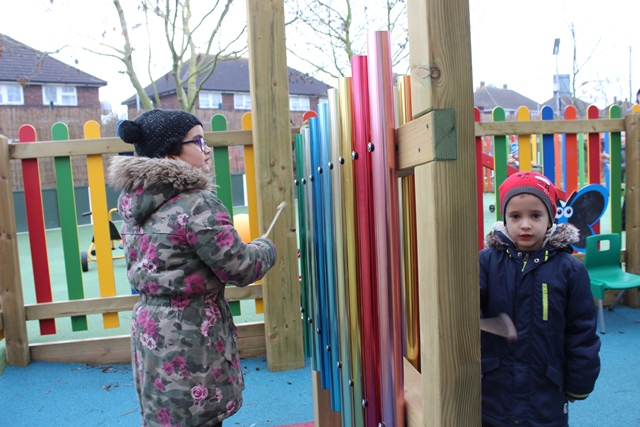 The musical chimes were sponsored by Michele Padget (EY Class Staff) and Mr Carlson (Dad of William EY) who both took part in an Insane Terraine challenge and raised around £1500.00!
Benches in Lower School - 2015