Helping Hands at Godmanchester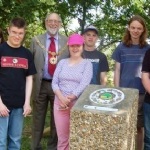 Spring Common pupils unveil a very special plaque at Godmanchester nature reserve marking the Coronation oak trees.
(Original sotry - http://www.wildlifebcn.org/news/2015/07/06/helping-hands-godmanchester)
There have been some very welcome extra helping hands at The Wildlife Trust's Godmanchester Nature Reserve, as students from Spring Common School, Huntingdon have been on work placement experience.
And to commemorate the planting of oak trees in 1992 marking the Queen's Coronation, over the last few weeks the students have worked hard planning and making a special plaque. With the help of Huntingdon Mayor, David Underwood, the plaque was collectively unveiled at Coronation Corner this week.
Working with the Wildlife Trust BCN's Ouse Valley Officer, Amy Robinson, the students had produced a series of inspiration boards to achieve the attractive design for the plaque. Mayor Underwood praised the work of the students - and to those councillors present, he announced that in the future they would all be using inspiration boards as work in practice for council business!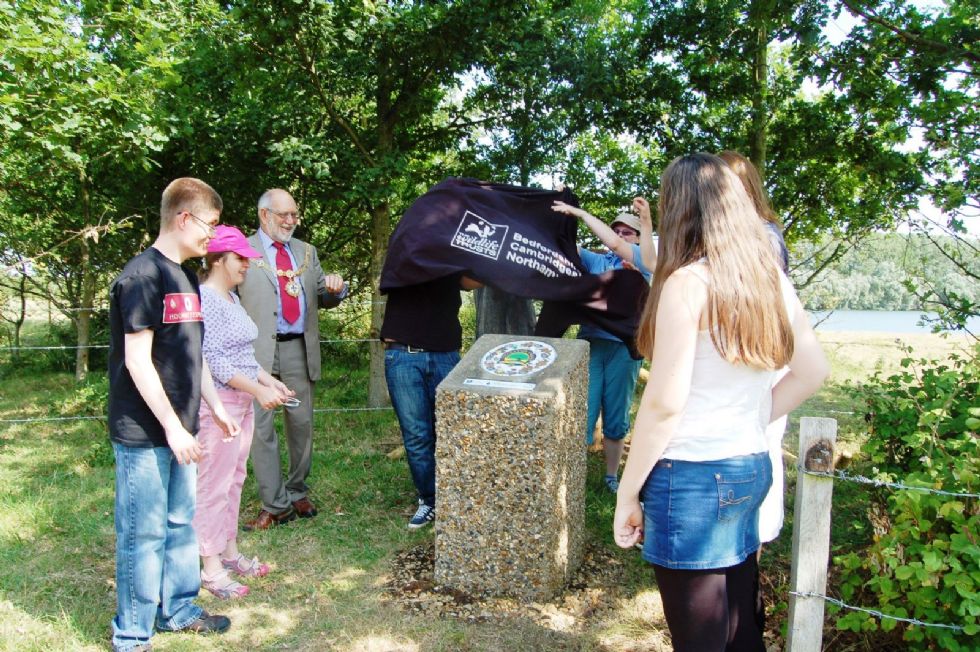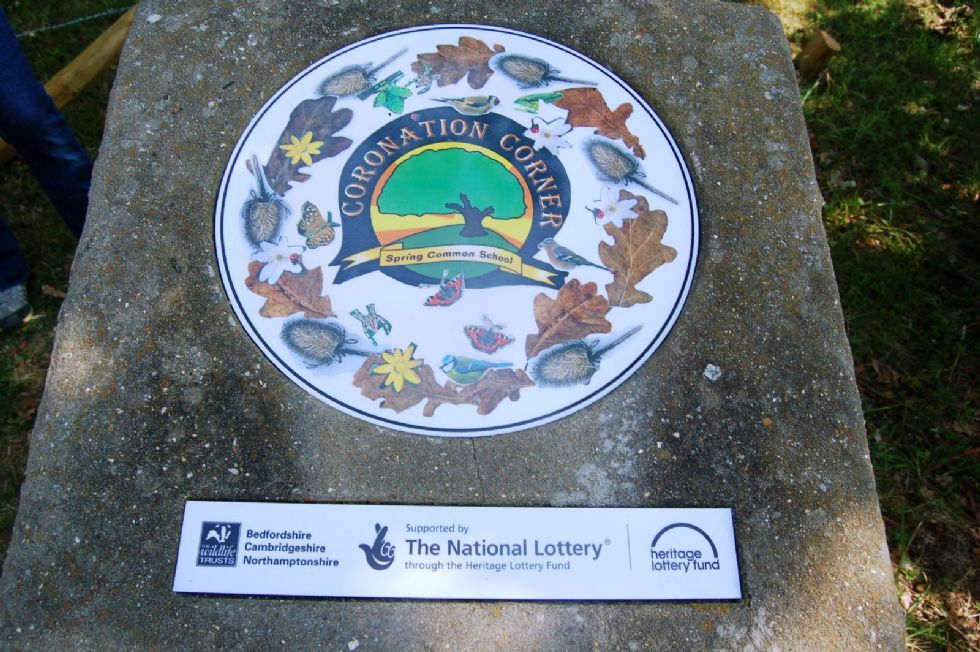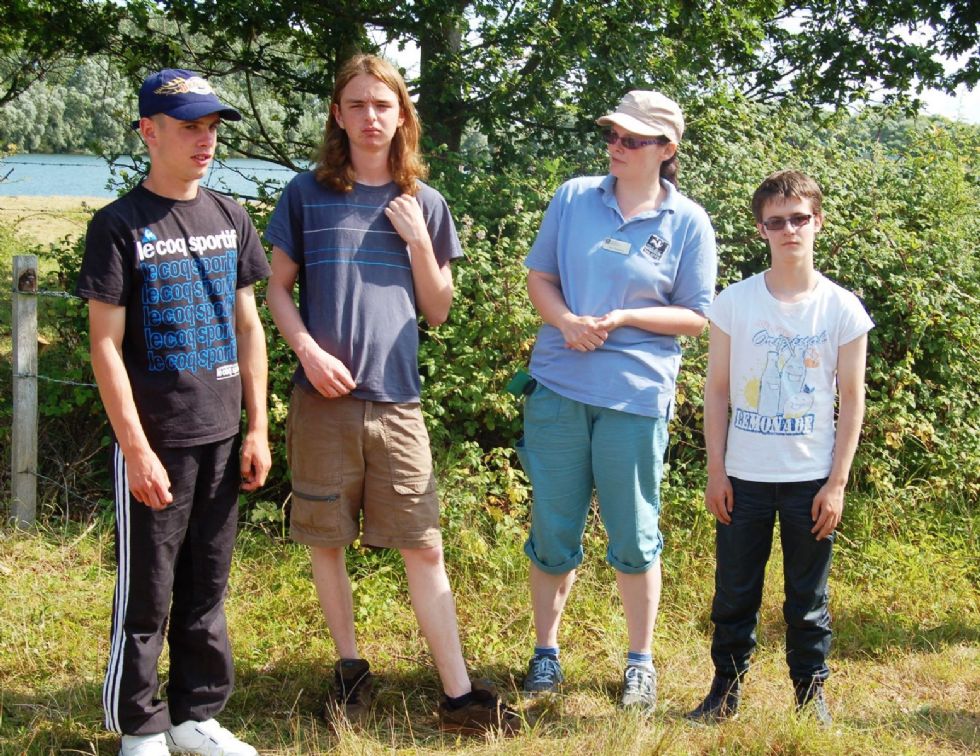 Three of the 16+ students, Ricky Kemp, Alex Smith Kemp and Edgaras Sabitiene (left to right above with Amy Robinson), have been on work placement experience, making regular visits to the reserve over the last 5 weeks. Edgaras said he had helped with clearing brambles, Ricky had made a drawing for the Wildlife Line (where imaginative ideas are drawn and pinned to a line) and Alex - doing the placement by choice for a second year running - has been helping clean gates, clearing brambles and removing tree guards which had been choking some of the trees.
Teaching Assistant at Spring Common School, Caroine Adams, said: "The students have all loved it, they have learned so much from the names of plants, stories about plants - for example that hemlock was used to execute prisoners in ancient times - to learning new skills."
The Post 16 manager, Judith Ledwith said: "Visiting regularly has been wonderful - Amy Robinson, the Wildlife Trust Ouse Valley Officer has taken us on nature walks, it has had a big impact on the students who find real tranquillity here, and the opportunity to gain work related skills in a natural environment is invaluable."
Afterwards everyone tucked into some well deserved cake and refreshments to mark the occasion, and admired some of the drawings on the imaginative Wildlife Line.