Our Green Flag Eco-School Award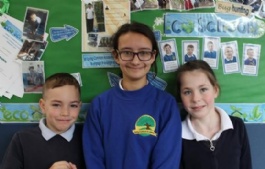 We are Eco-Superstars! Spring Common are thrilled to announce our latest 'Green Flag' award, as part of the Eco-Schools programme.
If you are viewing this from the school news app, you may find it helpful to click here so you can download the article and resize it.