LOST IN SPACE! Festival Week 2019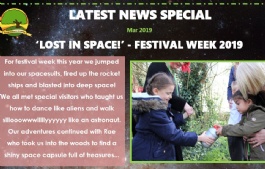 We had such a busy, action-packed week for our 2019 'Lost in Space' theme. We hope those who could attend our showcase enjoyed the day and thank you to all the staff for their hard work.
You can click here to see the full article.