Assessment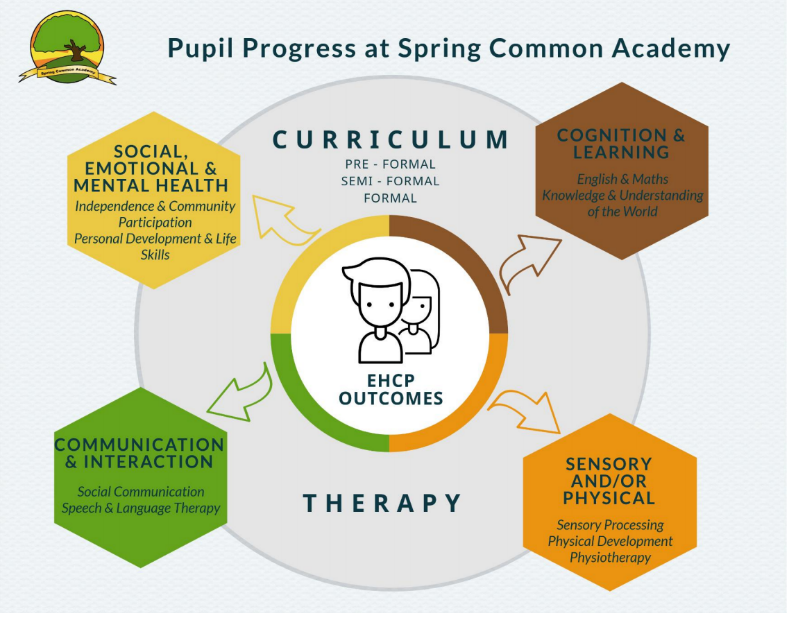 Assessment for pupils at Spring Common Academy starts with a pupil's EHCP outcomes. These are used to create individualised Learning Pathways.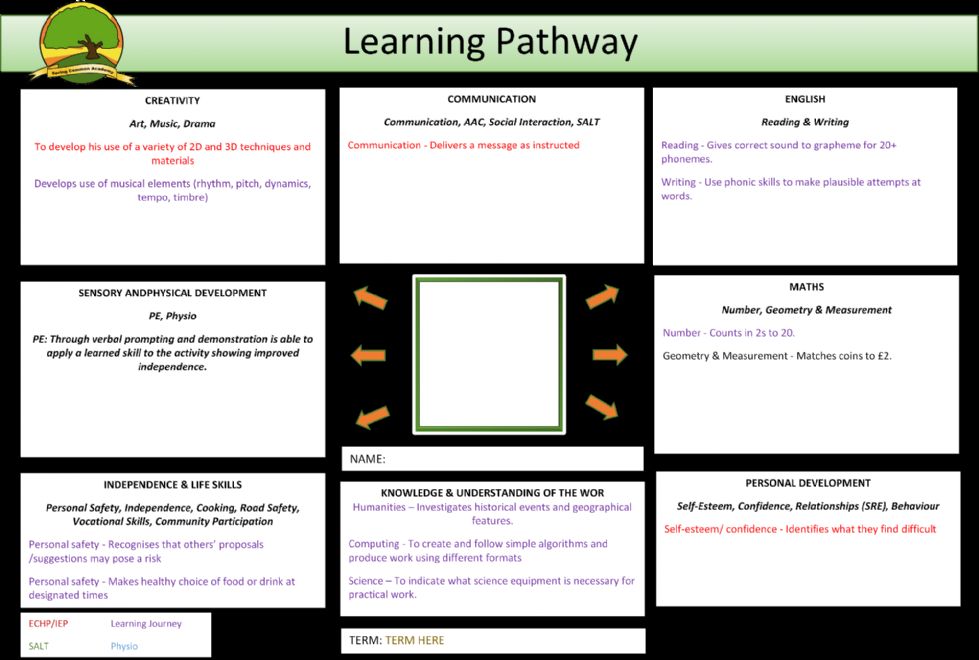 Progress against these outcomes is evidenced with a learning journey, which parents receive at the end of each year.
We have developed assessment systems to track learning and progress.
Early Years and Year 1
On joining early years pupils will have a baseline assessment within the first half-term in the 7 areas of learning:
Communication and Language
Literacy
Mathematics
Personal Social and Emotional Development
Physical Development
Expressive Arts Development
Understanding the World
Progress in these areas will continue to be tracked to the end of year 1 and shared with parents.
Years 2 to 11
In year 2 pupils will move across to SCALES (Spring Common Academy Levels). Progress in SCALES will be tracked to the end of Year 11. For any pupil joining the school in these years a baseline assessment will be conducted in the first half-term.
For a small number of pupils who require a multisensory, non subject-based approach progress is tracked using Routes for Learning.
End of Key Stage Reporting:
At the end of reception year we are required to report on pupil attainment using the Early Years Foundation Stage Profile
There is a statutory requirement to report attainment at the end of Key Stage 1 and 2. For many pupils this will be using Pre Key Stage 1 and Pre Key Stage 2 standards in reading, writing and maths.
For a number of pupils who are not yet able to meet these standards, progress will be reported using the Engagement Model.
Diagnostic testing
Where appropriate we assess reading age and phonics knowledge. For some pupils we also assess reading comprehension skills.
Accreditation
KS4
Pupils in Key Stage 4 work towards accreditations in English, Maths and Science. Some pupils will achieve entry level qualifications at Entry 1, 2 or 3. Other pupils will achieve Unit Award certificates from AQA awarding body.
Post 16
All pupils in post 16 are working towards the ASDAN Lifeskills Challenge. This is awarded at a range of levels from Pre-entry level to Entry Level 3. For more information click here to view the Post 16 curriculum area.
This accreditation forms the basis of the assessment system for Post 16.