Academy Advisory Group
Governance at Spring Common Academy
Spring Common Academy is part of the Horizons Education Trust. The trust has a Trustee's board who oversees the school. Our school also has a Local Governing Board (known here as the Academy Advisory Group (AAG)).

This group evolved from when the school became an academy. Its overall aim is to have a deep understanding of the school's strengths, area development and to support the Head Teacher to ensure an ambitious vision is achieved.
Parent Representative/Chair: VACANCY
Parent Representative/Safeguarding Lead: Helen Bradshaw (09/06/2021)
Parent Representative: VACANCY
Community Representative: Claire Murphy (Appointed 09/06/2021)
Community Representative: VACANCY
Staff Representative: Sarah Buxton
Staff Representative: Tabitha Smith
Staff Representative: Rachael Goodwin
Head Teacher: Alex Tomkins (Appointed 01/09/2022)
Executive Head Teacher/CEO: Kim Taylor
Clerk to Spring Common AAG: Lorraine Driver
ldriver@springcommon.cambs.sch.uk
The AAG meet a minimum of three times a year, but often have additional meetings depending on needs of the group and school.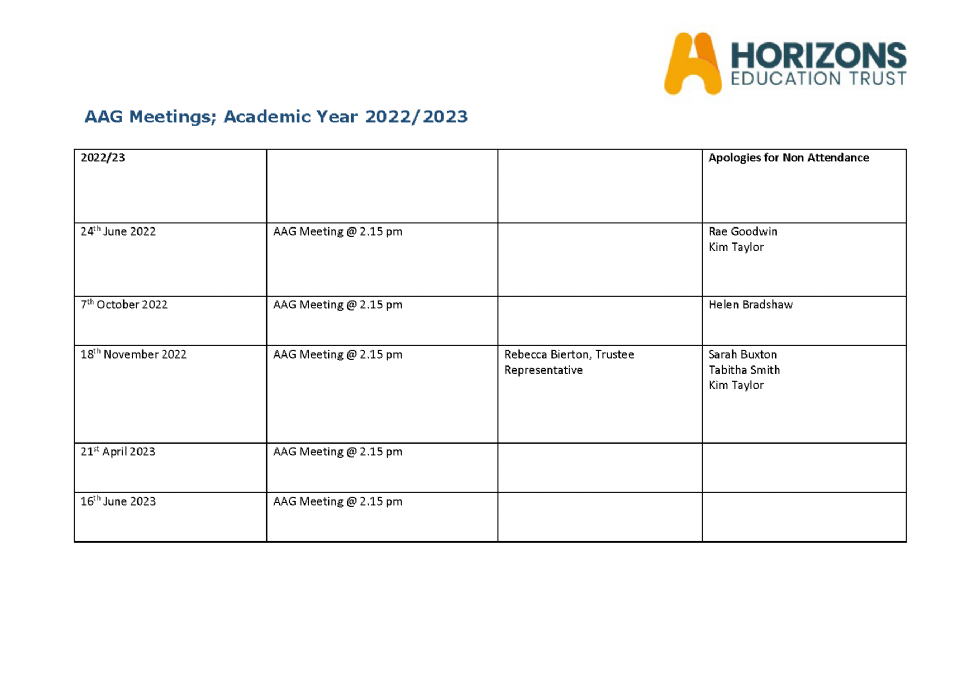 Become involved as a Governor?
Parent Governors are elected by their fellow parents and are vital to the AAG by ensuring the governing board is kept in touch with the concerns and issues of most importance to parents. Please contact the clerk for more information.
If you would like to volunteer as a Parent or Community Representative. We would welcome interest. Please contact our clerk for more information.