International Schools
International School Award (ISA)
The ISA provides a framework for schools to record and demonstrate all of their international activity and a pathway to receiving the prestigious full award.
Structured around three levels of accreditation (Foundation, Intermediate and Full) the ISA is designed to complement the Connecting Classrooms programme. The grant application criteria and the ISA learning journey share three common objectives to:
increase global citizenship
enrich education through international work
develop an equitable and sustainable partnership
Spring Common Academy are currently taking part in several key projects. Please use the links to the right to access more information on these.
Please use the link below to download our international policy.
---
re-accreditation award 2017-2020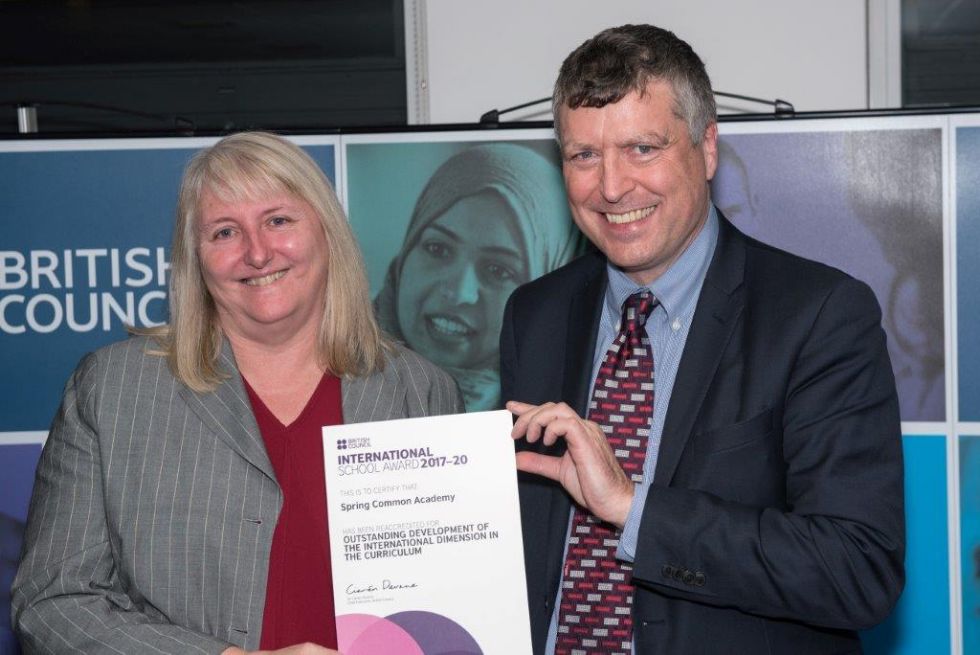 On Tuesday 28 November 2017, our Head Teacher was proud to represent the school, receiving the International Schools Award Re-accreditation from Sir Ciaran Devane - Chief Executive of the British Council