School Uniform
Where can I order uniform?
We have chosen to use 'Price and Buckland' as our dedicated uniform supplier. Any orders and payments should be made directly through their website - please click here to order.
We are also excited to share an alternative option, of an iron-on school badge. The badges are £1.44 each and available by emailing the school office:
office@springcommon.cambs.sch.uk
Please include your child's name and class. An invoice will be raised for you on Parent Mail to make payment and once paid, the badges will be sent home with your child with easy instructions.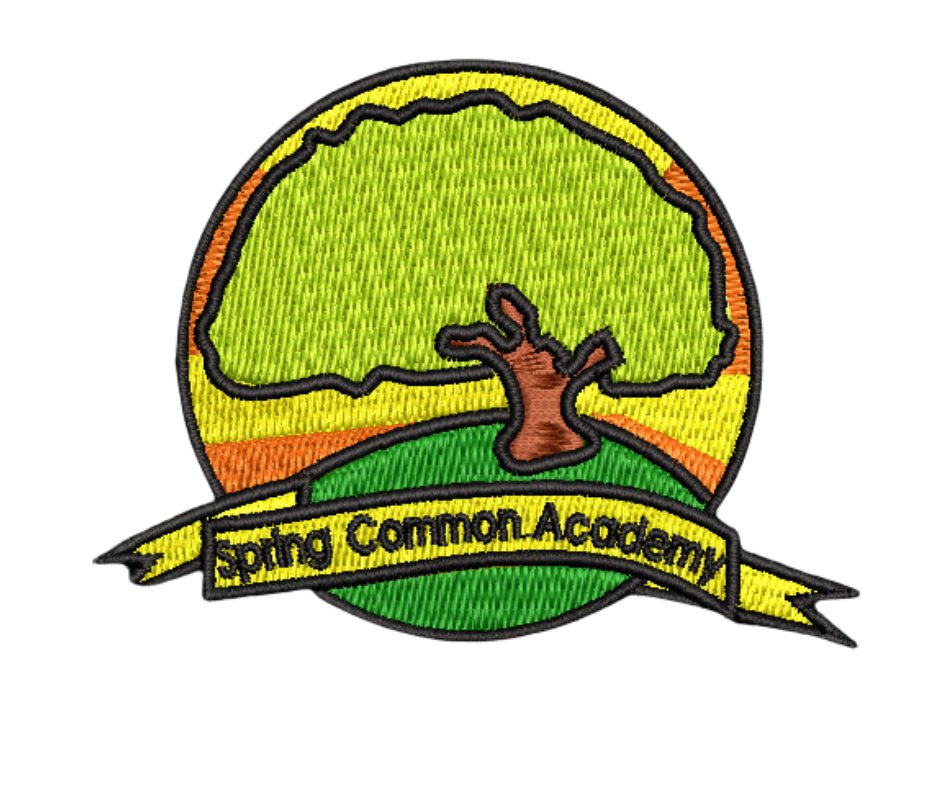 What do pupils need to wear?
Spring Common has a uniform expectation of all pupils except those in Post-16.
Our current uniform consists of either an embroidered royal blue or black sweatshirt/reversible fleece and white polo shirt. Please note, the black colour option should be worn only by our Key 4 Stage students. Early years to Key Stage 3 pupils should wear royal blue sweatshirts/fleeces. We prefer pupils to wear dark grey trousers or a knee length grey skirt.
We treat Post-16 students as adults, and they are allowed to wear their own smart/casual comfortable clothes. However, they may wear the black uniform option if they wish.
Footwear should be black and sensible for walking. For Health & Safety purposes we do not want pupils to wear high heels. If pupils require splints or supportive boots they should wear appropriate footwear as recommended by the physiotherapist.
We ask parents to provide a PE kit and a suitable swimming costume and towel - please name your child's items.
Due to Health & Safety reasons we ask parents not to allow pupils to wear jewellery of any kind (or body piercings), except small stud earrings.
Pupils are not allowed to wear make up except for those in Post-16 where we encourage them to develop their personal appearance appropriate to their age.
During the warmer months pupils may wear a blue check, school summer dress or knee-length grey shorts with a white polo shirt. For hygiene reasons pupils should have a separate PE kit to change into for any sporting activities.
We also request that parents provide sun cream and a hat for very hot weather - we have a Sun Cream Guidance Policy.