Curriculum & Assessment
Our unique approach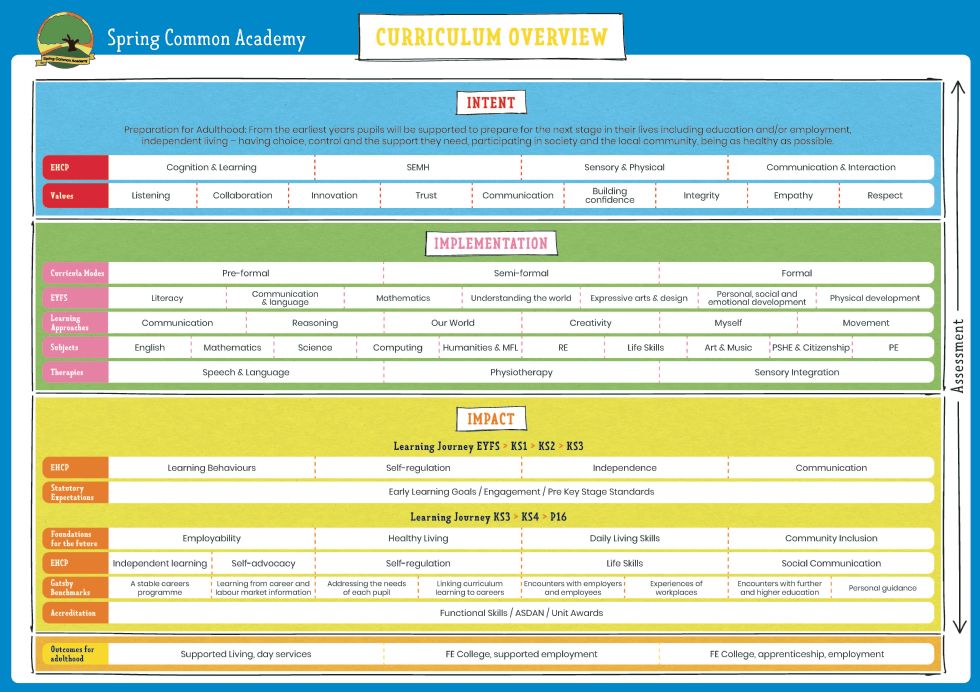 From the earliest years, our pupils will be supported to prepare for the next stage in their lives including education and/or employment, independent or supported living – having choice, control and the support they need, participating in society and the local community, and keeping safe and healthy.
Our curriculum acknowledges our learners as individuals and builds on their strengths and interests. Staff have high expectations and achievements are recognised and celebrated no matter how small. There is a flexibility of approach and pupils can move between our different pathways.
We offer a holistic provision where therapies are integral to classroom practise. There is a strong focus on developing communication, independence and the skills our pupils need to equip them for life beyond school.
Spring Common Academy is a safe and supportive environment where pupils can be challenged and feel able to try things out and make mistakes.
The tabs to the right provide further information about how we approach and teach specific areas across the school, and you can click this link to view our current Teaching & Learning Policy.
If you need any further information about the Curriculum please let us know via your child's home school diary, contacting the school office (01480 377403) or emailing us (office@springcommon.cambs.sch.uk)