Health Information
Covid-19
We are following the latest advice from the DfE and PHE with regard to testing and isolation to keep our staff and students safe.
Click here for the latest update from the DfE.
---
Mental Health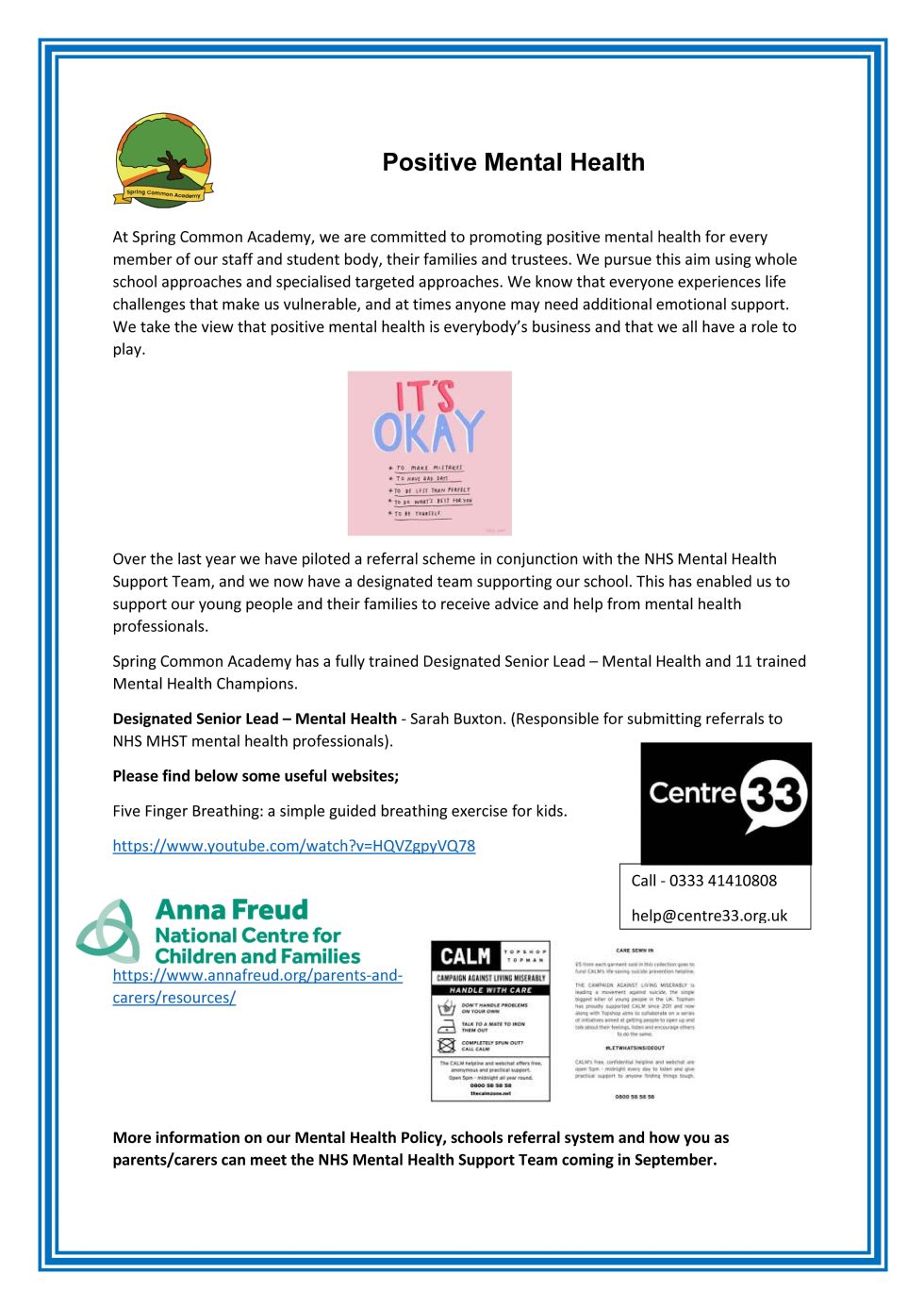 ---
Nurse for Spring Common Academy
If you need to speak to a school nurse, please contact:
email ccs-tr.snsn@nhs.net or call: 01480 423159/01223 218061
Click here to download the latest NHS School Nurse Newsletter.
---
Free School Milk
Children are eligible to receive free milk if they are under the age of 5 or if you are receiving/entitled to free school meals. It is subsidised for all other children in primary education. To find out more about the Free School Milk Scheme go to: http://www.coolmilk.com/parents/
---
Free School Fruit
If your child is aged four to six and attends a fully state-funded infant, primary or special school in England, they are entitled to receive a free piece of fruit or vegetable each school day. To find out more about the School Fruit and Vegetable Scheme click on the relevant document box below or go to: http://www.nhs.uk/Livewell/5ADAY/Pages/Schoolscheme.aspx