Post 16 Prom 2023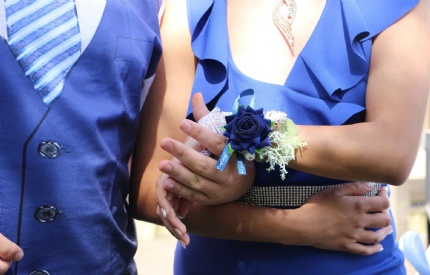 Thursday 6th July, 2023 came around all too quickly - the Post 16 Prom was upon us and Spring Common Academy has always endeavoured to give its students the farewell celebration that they deserve.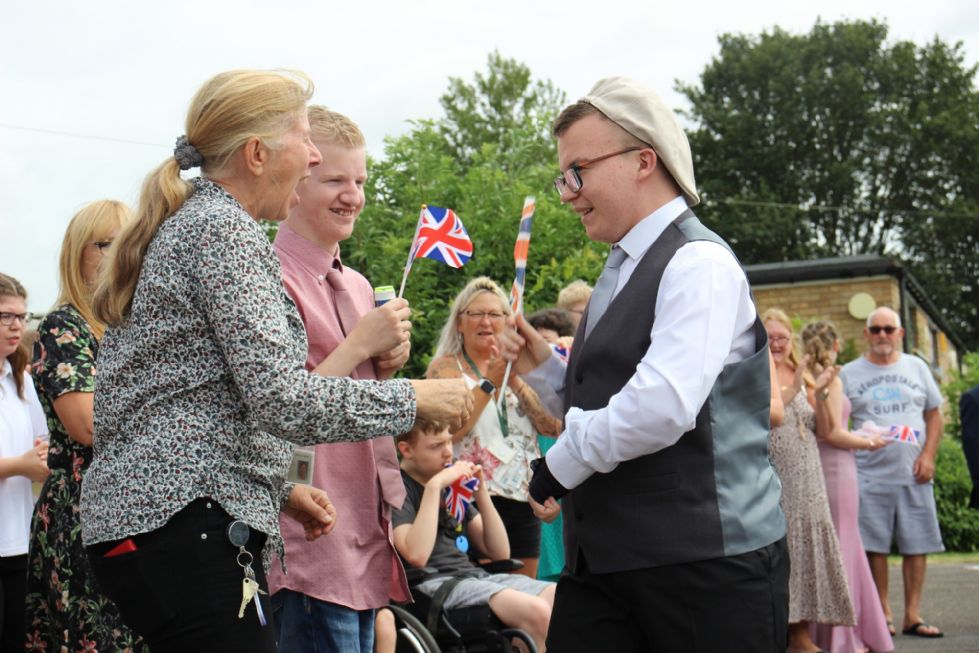 "We were delighted to once again celebrate and bid farewell to our 2023 leavers group, through our leaver's assembly and Prom. The events acknowledge the amazing journeys the students have experienced over the years at Spring Common and bring the provision and school community together for the occasion." - Post 16 Manager, Tom Dougherty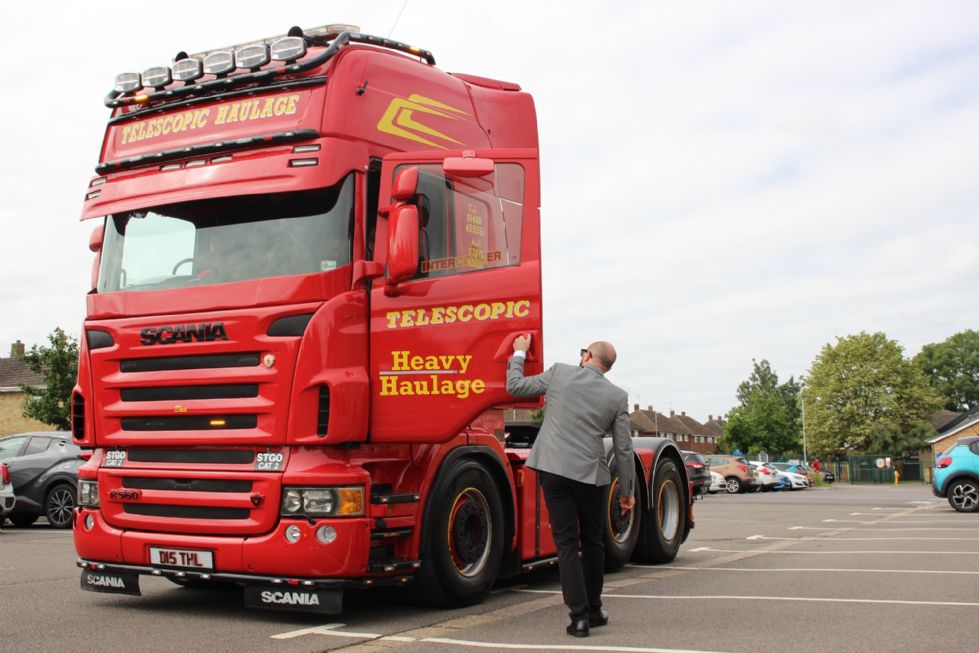 The day began with a crowd of Post 16 students and staff waiting outside the school building for their friends to arrive. For the first hour of the day, a huge variety of vehicles decked in ribbons and flags arrived one by one at the Spring Common Academy car park to deliver their pupils to the Prom, where they were greeted with loud cheers and claps by their peers.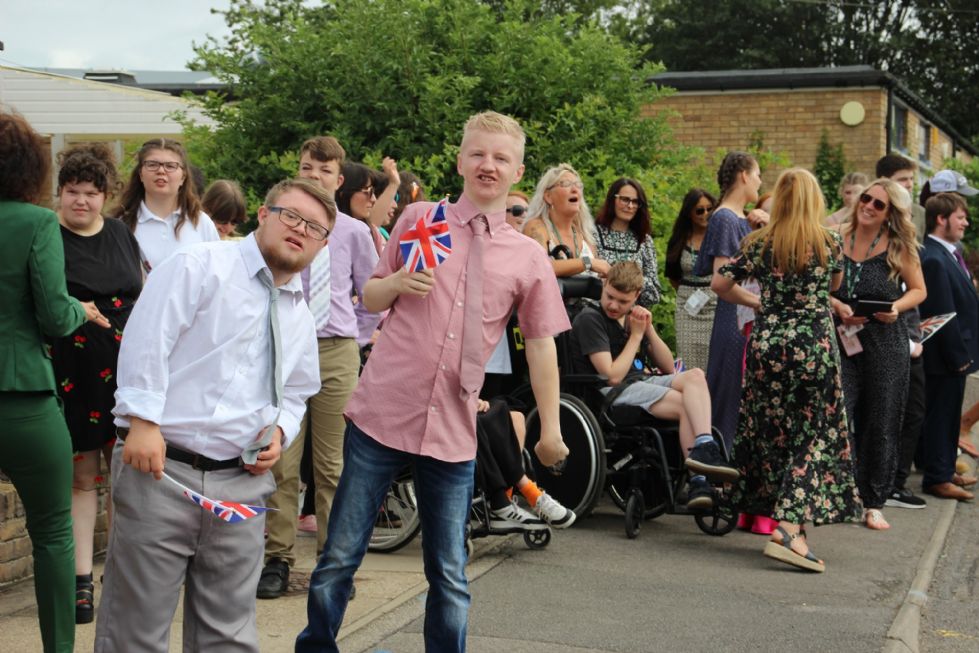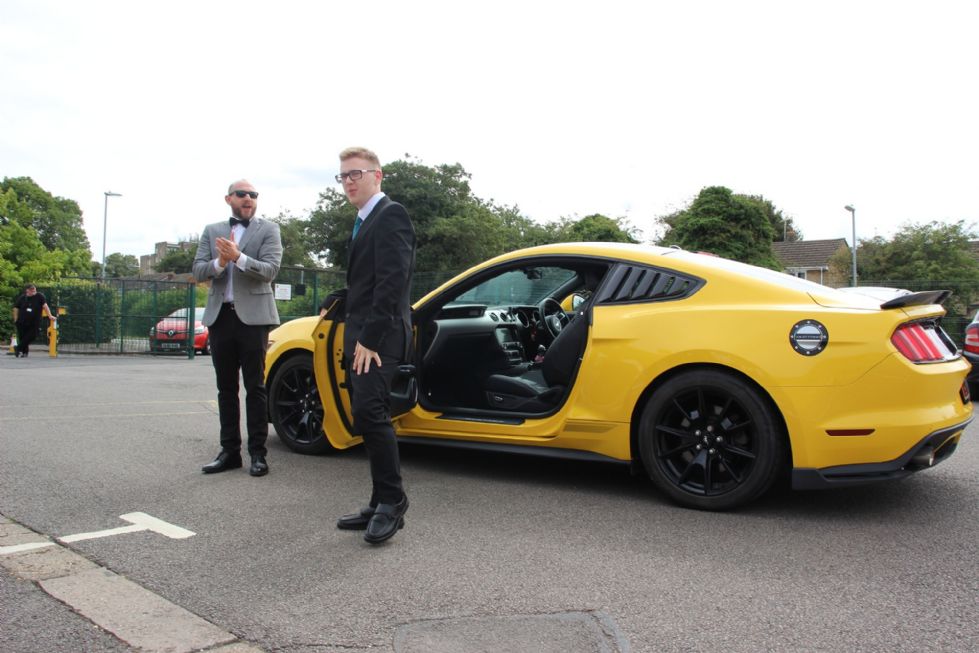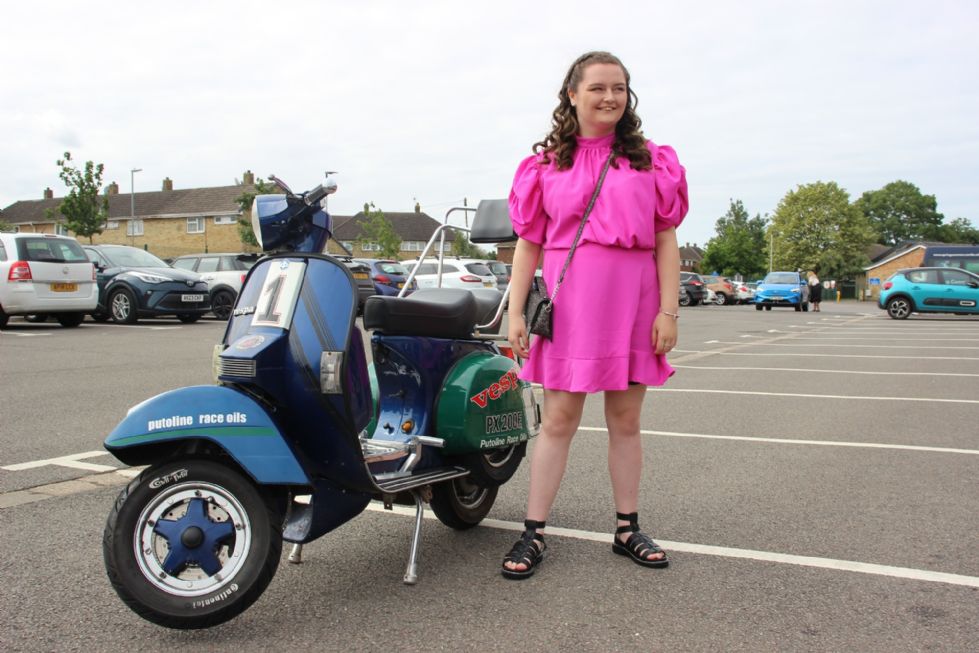 Always an emotional morning, more staff came out to join in where possible, and parents stayed for a short while to take photographs and admire everyone's outfits. Horizons Education Trust CEO Dr. Kim Taylor, OBE was able to join the group, taking time to speak with parents and students, wishing the pupils well for life after Spring Common Academy [pictured below, far left].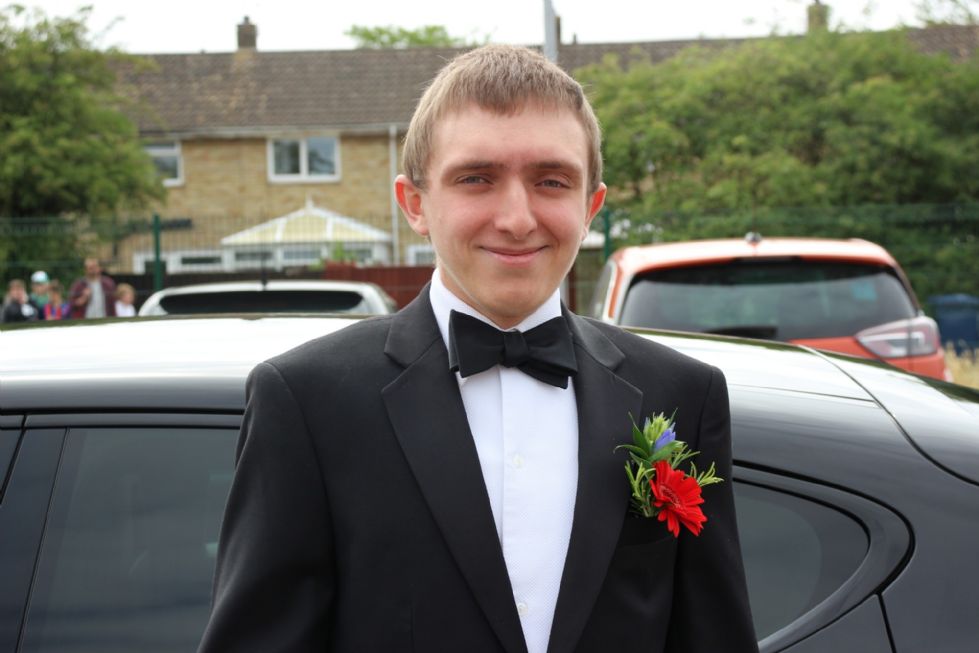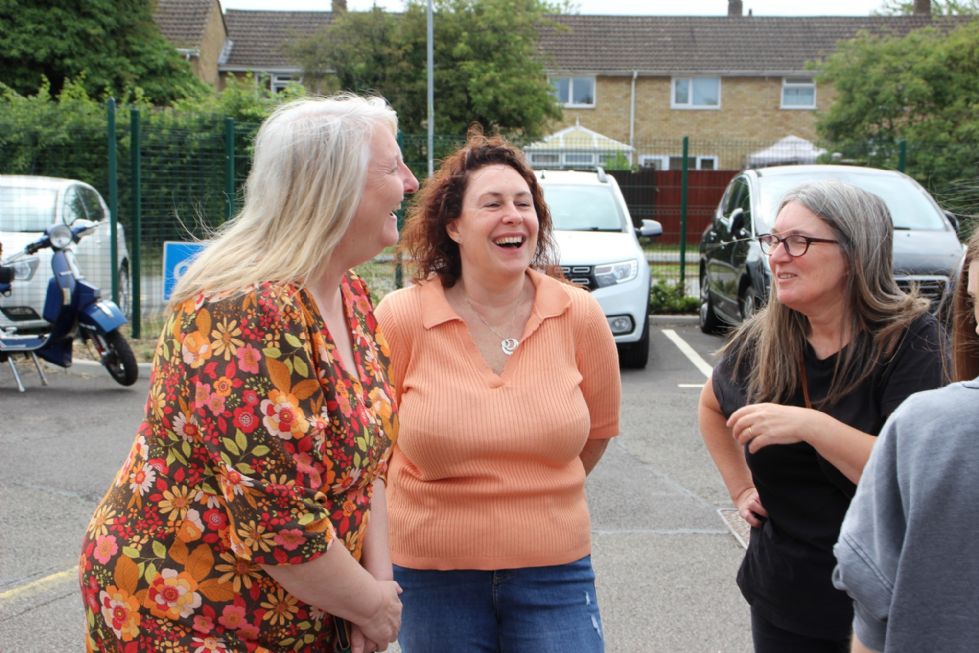 From there, we moved to the red carpet. This year's Prom was themed "Spring Common Academy at the Movies" - so a movie star moment was inevitable!
From there, to the gardens where we enjoyed snacks and drinks, and socialising together in the sunshine before the music began.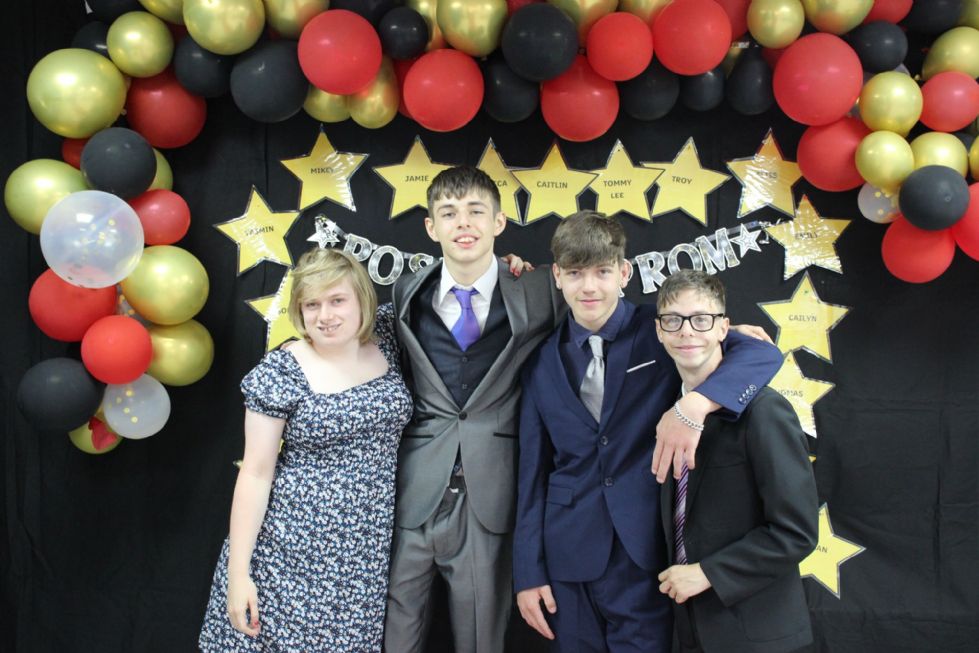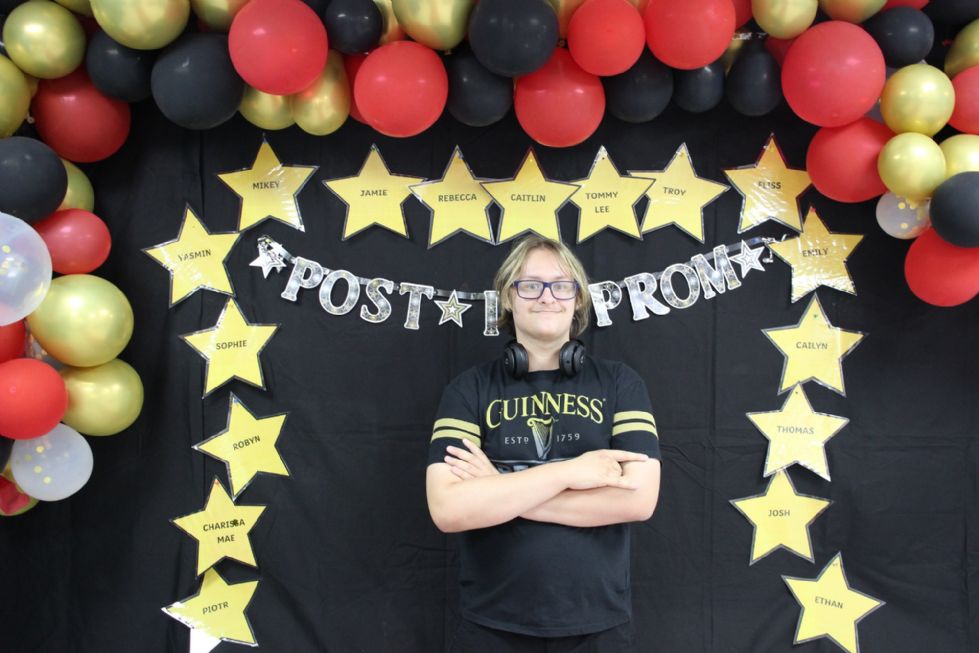 A special thank you to our very own "Spring Common Academy Staff Band", featuring teachers Tom Dougherty, Garath Griffiths-Jones, Chris Ward and Spencer Wheeler. Not every school is lucky enough to have their own in-house entertainment - but these team members took the time to give our students the concert they deserve with plenty of sing-along hits. Everyone danced the afternoon away and whilst there were moments of sadness, the overwhelming emotion throughout the day, was joy.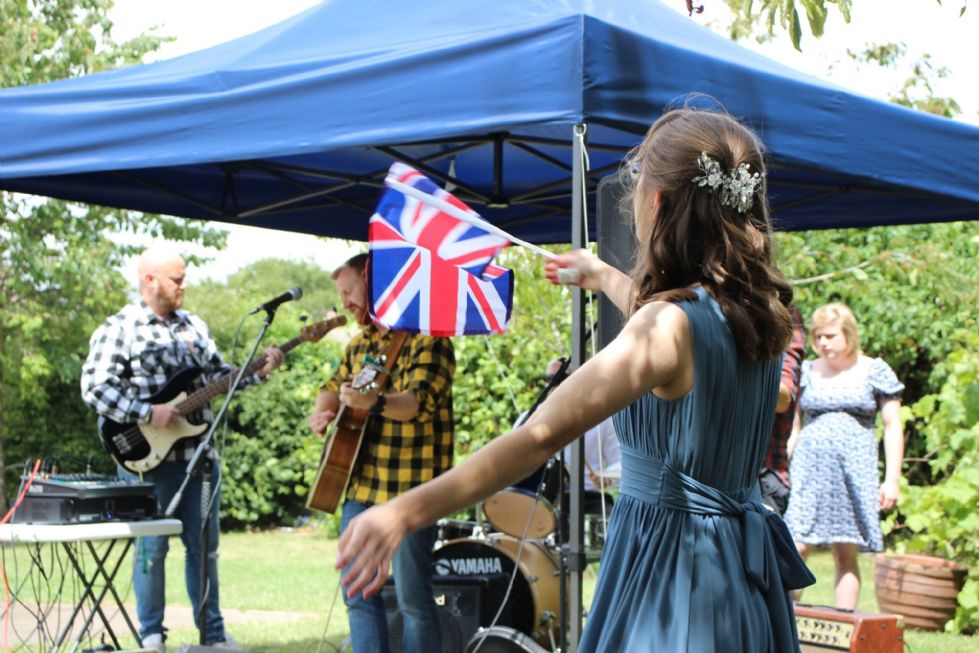 We wish you all the very best for the future Post-16, 2023. There is a full album of Prom 2023 pictures for you to view here.