S10 Consultation - Prestley Wood Academy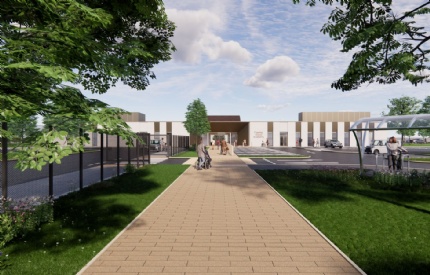 We warmly invite you to participate in this S10 consultation, part of the process of opening a Free School by Local Authority presumption in Cambridgeshire. The Department for Education require a consultation under Section 10 of the Academies Act 2010. This enables local residents, staff and governors from local schools, parents, councillors, community groups and any other interested parties to share their views.
The consultation period for our new Prestley Wood Academy which will be part of Horizons Education Trust will run from 22 September to 3 November 2023.
This is an important step in our journey to opening this new area special school for Cambridgeshire for September 2024. We are looking forward to listening to your views in order to provide you with the best area special school possible for our community.
We are keen to ensure that we deliver a school that meets local needs and requirements for a special school that will be co – educational for SEND pupils age 3 to 19 and we welcome your views. To share your view with us, please complete our feedback form by clicking on this link:

S10 Consultation Feedback Form
You can also email jpanther@horizons.org.uk or by post to: Jon Panther, Operations Manager, Horizons Education Trust, C/O Spring Common Academy, American Lane, Huntingdon. PE29 1TQ. (Mark the outside envelope Prestley Wood Academy)
*Please note this consultation is not related to any building or planning applications surrounding the Free school by Local Authority presumption; it is solely to consult on whether appropriate persons support the Horizons Education Trust to enter into a Funding Agreement with the Secretary of State for Education to run Prestley Wood Academy at Alconbury Weald, Cambridgeshire.
Thank you,
Dr Kim Taylor OBE
CEO Horizons Education Trust