'Green-Flag' Eco-Status Awarded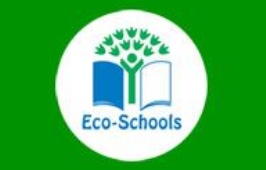 Spring Common Academy has been presented with the Eco-Schools Award in recognition of our environmental contributions.
We are delighted to announce that Spring Common Academy has been awarded re-accreditation as a 'Green Flag' Eco-School. Over the past 2 years, the whole school has used the simple framework from the Eco-Schools programme to participate in activities and raise awareness to make our school more Eco friendly.
The initiative was lead by Eco-Ambassador Sinead Gervis, teacher at SCA, and supported by four student Eco-Advocates and the School Council as well as other teachers including Leigh Aitken, Mike Gibbons and Rae Goodwin. The primary focus was on five of the ten topics, which were healthy living, water, waste, our school grounds and bio-diversity.
"Well done to everyone at Spring Common Academy for your participation and creative thinking to help us achieve the Green Flag Award once again. I am particularly proud of the efforts from our Eco-Advocates; Aimee, Laiza, Jake and Kai, who worked hard to follow up action points and completed an environmental review of our school!" commented, Dr Kim Taylor OBE, Executive Head Teacher, Spring Common Academy.
The Eco-Schools framework empowers pupils to lead change within their school and have a positive impact in the wider community by raising environmental awareness, improving the school environment and creating financial savings for schools.
We will soon receive a big flag to wave proudly outside the front of school!
Coming up in September, Sinead will be launching a poster competition to illustrate the ten Eco school topics; the winning poster will then be displayed around the school!