Child Safety Week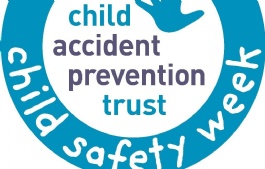 6th-12th June is Child Safety Week!
Child Safety Week is an annual community education campaign run by the Child Accident Prevention Trust (CAPT), helping families stop serious accidents.
Being clear what the risks are at each stage of their child's development and knowing what simple changes to make means parents can feel confident to take charge.
The theme for Child Safety Week 2022 is 'Safety in Mind'.
For parents
Download our parent pack