Change of Start time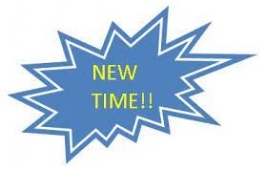 Change of start time for productions: Tuesday 28th and Wednesday 29th June
To enable you to safely exit the school car park after the performance, before the end of day transport arrives, we are bringing the performance start time forward to 1.45pm. I apologise for any inconvenience caused by this change.
I can confirm the days for classes are as follows:
Tuesday 28th June – 3LS, 4DW, 4VC, P16SB, P16RG, P16MG, P16TD.
Wednesday 29th June – 2AM, 2ML, 2DH, 2DG, 2CW, 2TS, 3MM, 3SB, 3ML.
Please note the time for our Early Years/KS1 performance has not changed and remains 2.00pm on Thursday 30th June.
We are looking forward to welcoming you back into school.