Home Learning
We have prepared some home learning worksheets and resources for Spring Common Academy students, please click on the links below related to the appropriate learning stage of your child.
See below and the attached pdf for a timetable of some free online streams to keep fit and healthy during the crisis.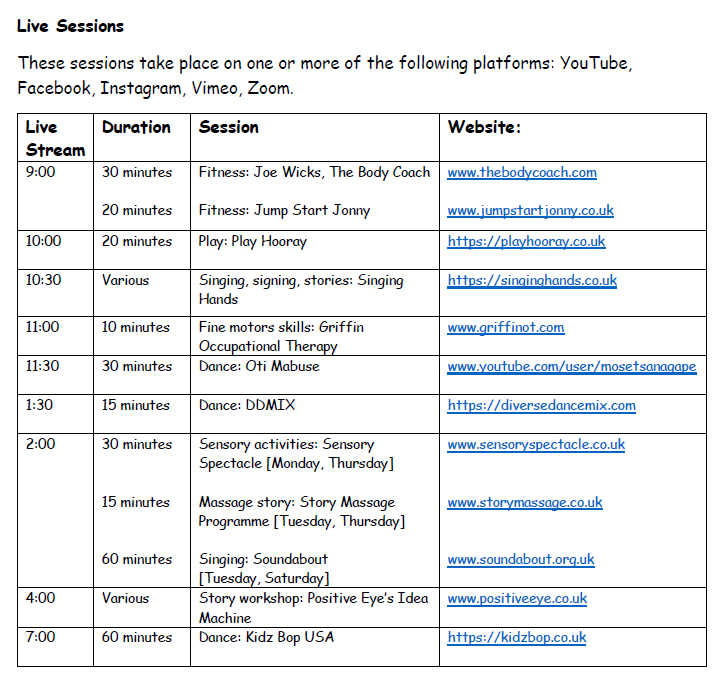 The National Autistic Society have prepared some specific guidance and resources during the coronavirus crisis and handy top tips for dealing with its impact.
To enjoy more reading with your children, audible is offering free audio books to stream, while you can join Elevenses with the World of David Walliams for a different audio book for free every day from The World's Worst Children.
https://stories.audible.com/start-listen
https://www.worldofdavidwalliams.com/
In addition, educational website Twinkl has offered all parents/carers one month's free access to the website which has many resources and activities to support learning. Visit www.twinkl.co.uk/offer and enter the code UKTWINKLHELPS.
And the Daily Walk download below will give you 30 ideas for you to make your time outside more varied.