Post-16
Introducing our Post-16 Provision
Spring Common Academy has a Post-16 Pathway to suit all levels of learners. Our pathway is designed to give parents/carers a clear and informed idea of the flexible and personalised path a child may follow during their time in Post-16.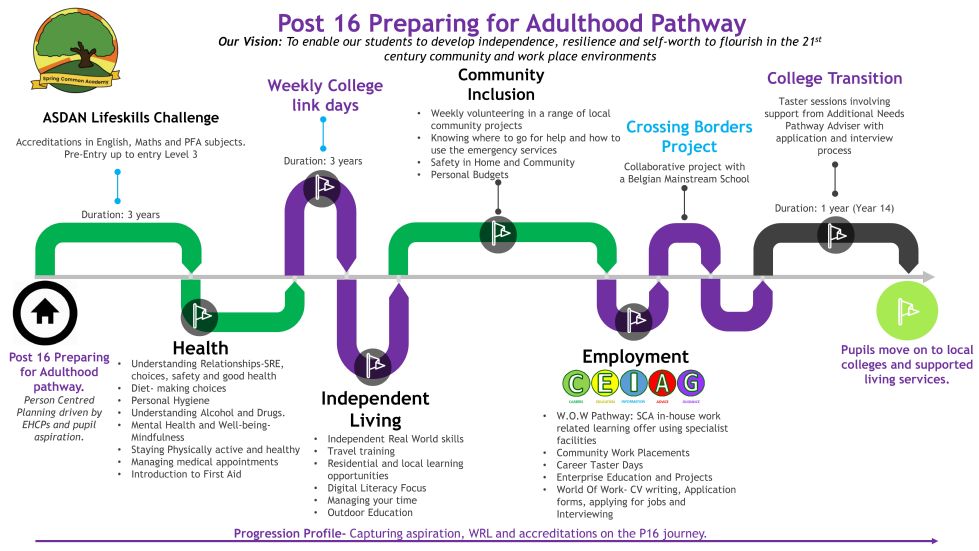 Click here to view or download as a pdf
---

Our careers programme is based on the eight Gatsby benchmarks which were identified as a result of an international study to find the best practice in career guidance worldwide.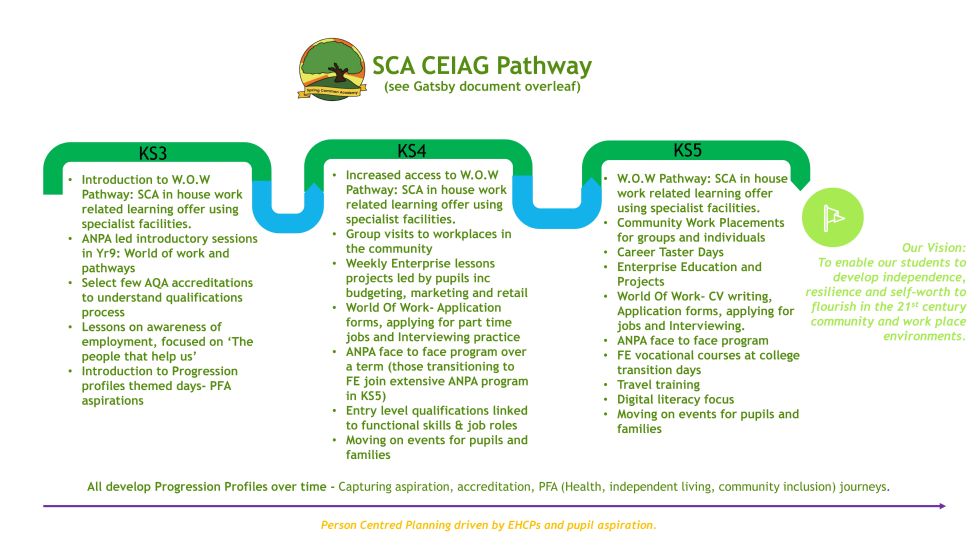 Please click here to view an outline of our careers programme.
---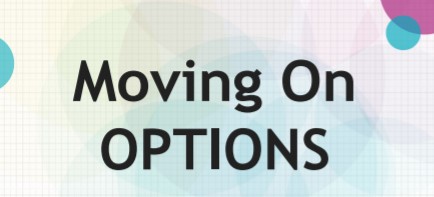 Every year in the Autumn Term, all upper school students and their parents/carers are invited to attend a MOVING ON OPTIONS information evening. The object of the evening is to introduce parents/carers and students to a broad range of external professionals and services that are available to school leavers.
Please click here for more information.
---
Contact us
Via the school office on 01480 377403 or click on a photograph to email directly.