artsmark festival week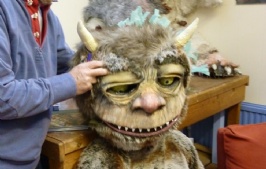 Bamboozle Theatre Company comes to Spring Common Academy
From Monday 3rd to Friday 7th February we are very fortunate to be welcoming the Bamboozle Theatre company from Samuel Pepys School to work with some of our staff and pupils.
The experienced Bamboozle team will tailor the performances to the students they meet in each group, to create an environment where the students feel at ease without any pressure to interact or experience the performance in any specific, predetermined way.
A highlight of the week will be on Wednesday 5th, when two Bamboozle performers will be bringing the magic of puppetry and song to our students around school.
Please download the attachment for more details, or visit www.bamboozletheatre.co.uk