SCA supports World Autism Week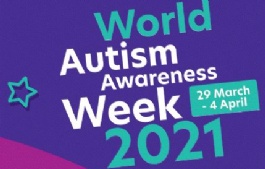 As we will be enjoying our Easter holidays during World Autism Awareness Week, we will celebrate when we return during week beginning 12th April.
The Global phenomenon World Autism Awareness Week takes place during our school Easter holidays, so this year Spring Common will be celebrating week beginning 12th April. Pupils will have lessons and extra activities focused on raising awareness of Autism and supporting each other in the school community.
Please support this important cause by sending your child in with a voluntary donation of £1 to come to school dressed ain pink, purple or in their favourite onesie on Friday 16th April.
All donations will go to the National Autistic Society.