World Book Day 2022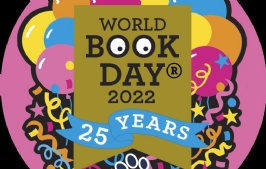 SCA is celebrating World Book Day on Friday 4th March!
As part of our World Book Day Celebrations we have been running a drawing competition in school across all key stages. All entrants will be awarded a prize, with special prizes for a winner in each key stage which will be announced on Friday 4th March.
All children will be able to choose a free book from the World Book Day selection with their £1 World Book token, and we are encouraging students to dress up as their favourite book character on the day!