Reduce, Reuse, Recycle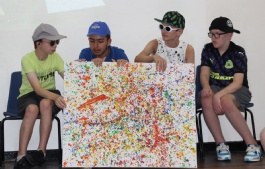 We showcased our Reduce, Reuse, Recycle creativity for Arts Festival Week in our school performances this week.
Well done to everyone for the amazing effort put into all the activities organised throughout the week. We are delighted to have been able to show off all the hard work to families who came in to school for the performances - please click here for a selection of photographs from the events.